That's it, I'm out!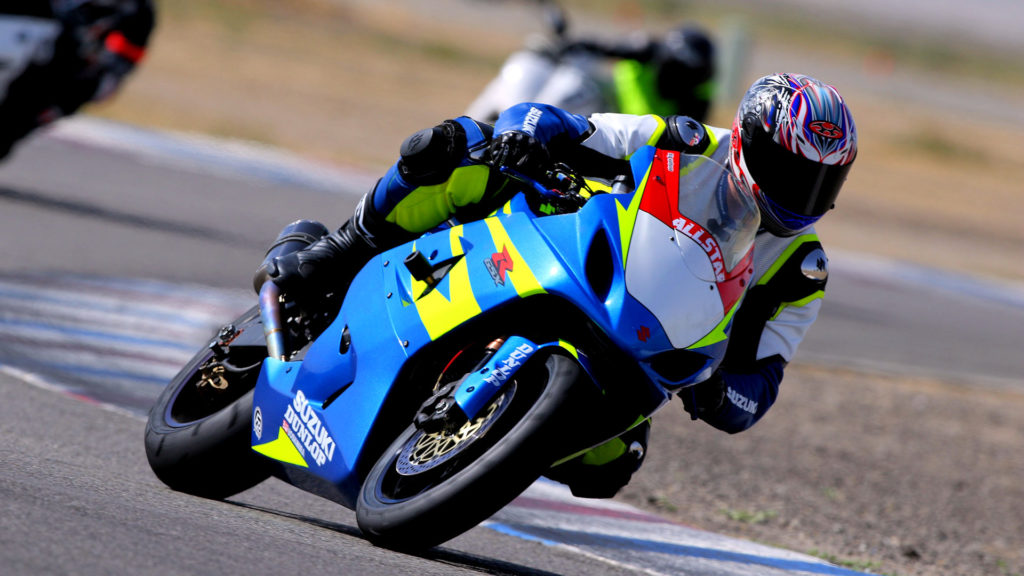 Well, at least for this year. 🙂 Another great day at the track, the temperature was perfect and for the first time in recent years I was able to enjoy the day without rain, cold or blistering hot temps.
I was so happy to see Dave Moss there as I've been wanted to get his hands on Juicy to work out the kinks I've had since the git go. "Best 40 bucks you'll spend on your bike", so true. Dave is a genius at setting up bikes and after the first few session, he had the bike feeling so much better and I enjoyed the rest of the day working on the cornering tips he provided.
I'm quickly realizing that I need to work harder to get in better shape as these days really take their toll by the mid afternoon sessions. Over winter I'm going to increasing my cardio program so next year I'll have more endurance throughout the day.
Although I'm not planning any more track days for 2017, I can't wait to get back out there. I feel my progress has been slowed a bit as I adjust to the new bike, but with each new ride I feel more and more confident. Looking forward to working harder in 2018 and maybe finally getting that knee on the ground. 🙂
Cali Photography was there to capture my moves, and Let's Ride put on another great event. We agreed as a group that we need to check out Chuckwalla Valley Raceway next year, and I'm hoping we can all work it out to ride together.
That's it for me, and this will finish out the track pictures for the year. 😉 I need to get the street bikes out before the rains come and post some street action here on the site. Kobe run anybody???
Whether you're riding the street or the track, ride safe my friends.
Dave Moss Tuning
http://feelthetrack.com
Janman Shop
http://www.janmanshop.com
CaliPhotography
http://www.caliphotography.com
Let's Ride Track Days
http://www.letsridetrackdays.com
Buttonwillow Raceway Park
http://buttonwillowraceway.com
#AttackPerformance #Bazzaz #Brembo #Dunlop #Carrozzeria #FPRacing #Galfer #JanmanShop #MaximaRacingOils #Öhlins #RaceTech #Shorai #Yoshimura #Yoyodyne