Man down.. but still a fun day at the track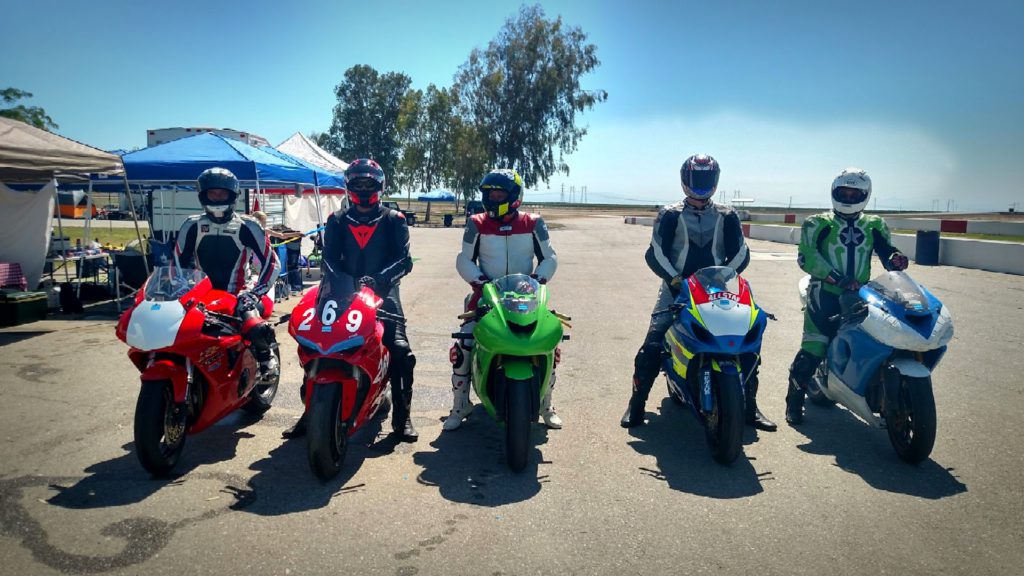 It was great to finally get Juicy out on the track. Unfortunately during the second session I missed a corner and dumped it in the dirt. The bike has a few scratches but nothing broken. I did bump my head so they wouldn't let me back out on the track, but I understand.
I was really starting to enjoy the bike and look forward to getting back out there a soon as I can. Thanks to Let's Ride for putting on another great day. I'm sorry for the delay I caused the other riders. I've found that after riding Buttonwillow a few times now, the counter clockwise Off Ramp A-Section corner just did not jive with me. I think I'll stick to clockwise for a while until I'm a little more familiar with the new bike.
Despite the riding ending early for me, it was a great weekend shared with friends and family. Thanks to everyone for being so supportive and those that helped me get the bike ready for its first track day.
Let's Ride Track Days
https://www.letsridetrackdays.com
Buttonwillow Raceway Park
http://buttonwillowraceway.com
#AttackPerformance #Bazzaz #Brembo #Dunlop #Carrozzeria #FPRacing #Galfer #MaximaRacingOils #Öhlins #RaceTech #Shorai #Yoshimura #Yoyodyne