Energica Electric Motorcycle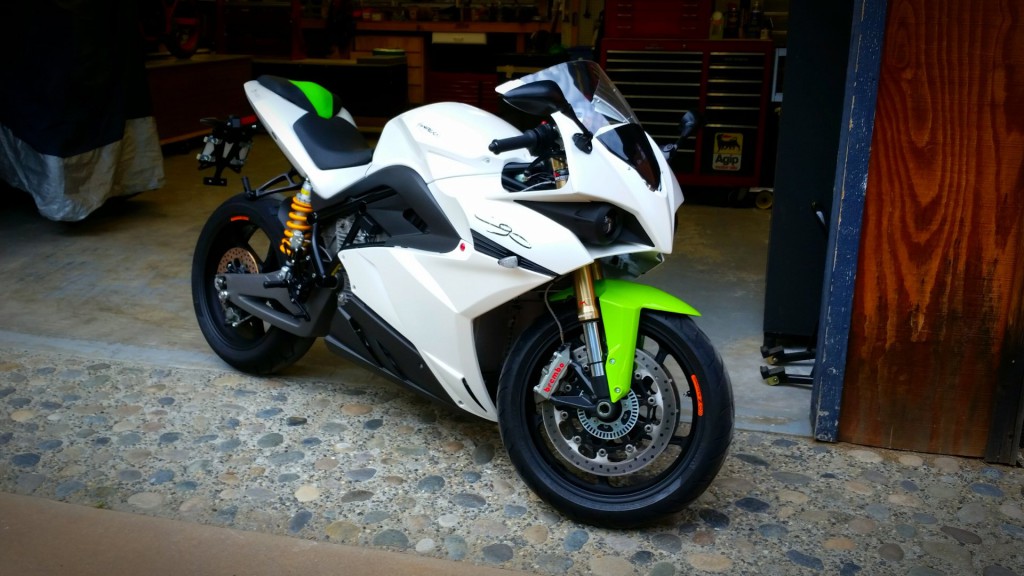 Had to opportunity to check out this beauty in person last night.  To be honest, I haven't been on board with the whole electric bike movement, well at least until now.
Energica's Ego is quite simply a functional work of art.  True engineering is present just about everywhere you look. 3D printed sub-frame and seat pan, side mounted rear spring, the gorgeous android based control console, and the incredible response from the electronically controlled throttle.
This thing would fit in to any group ride or bike night, with the looks of an exotic Italian sportbike. Then it hits you… Hey, where's the exhaust pipe?
Though even the entry level Ego is well out of my price range, I can't help but wonder what fun I would have on a bike with so much power and torque, that runs so whisper quite you won't wake up the neighbors when you leave in the morning.
Energica
http://www.energicasuperbike.com